Terms and Conditions
Ella Genetics (PTY) Ltd Terms and Conditions

Introduction
By engaging in our genetic testing services, you agree to comply with the following terms and conditions. These terms outline the rights and responsibilities of Ella Genetics (PTY) Ltd and the customer regarding the testing, processing, and storage of genetic data. Please read these terms carefully before proceeding with the genetic testing services.

Genetic Testing Services
2.1 Eligibility: Our genetic testing services are available to individuals aged 18 years or older. By engaging in our services, you confirm that you meet this age requirement.

2.2 Consent: By providing a DNA sample for testing, you confirm that you have obtained all necessary consent from the relevant individuals, and you have the legal authority to provide their genetic data for testing.

2.3 Accuracy of Information: You are responsible for ensuring that all information provided to Ella Genetics (PTY) Ltd is accurate, complete, and up-to-date. Ella Genetics (PTY) Ltd will not be held responsible for any inaccuracies or errors in the information provided.

2.4 Genetic Data: You acknowledge that the testing process may generate genetic data. Ella Genetics (PTY) Ltd will handle and process this data by applicable laws, including the Protection of Personal Information Act (POPIA) in South Africa.

Privacy and Data Protection
3.1 Data Handling: Ella Genetics (PTY) Ltd is committed to protecting the privacy and security of your genetic data. We will take reasonable measures to ensure the confidentiality, integrity, and security of the data during collection, processing, and storage.

3.2 Purpose of Data Processing: Your genetic data will be processed for the specific purpose of providing the genetic testing services requested by you. It will not be used for any other purpose without your explicit consent, except as required by applicable law.

3.3 Data Sharing: Ella Genetics (PTY) Ltd may engage third-party service providers to assist in the provision of genetic testing services. In such cases, necessary safeguards will be in place to ensure the protection and confidentiality of your genetic data.

3.4 Data Transfer: Ella Genetics (PTY) Ltd may transfer your genetic data to countries outside of South Africa. By engaging in our services, you consent to such transfers, provided that appropriate safeguards are implemented to protect the data as required by applicable data protection laws.

3.5 Data Retention: Ella Genetics (PTY) Ltd will retain your genetic data for a period necessary to fulfil the purposes for which it was collected unless otherwise required by law. After this period, Ella Genetics (PTY) Ltd may securely dispose of the genetic data.

No Refund Policy
Due to the nature of the genetic testing services provided by Ella Genetics (PTY) Ltd, we do not offer refunds once the testing process has commenced. By engaging in our services, you acknowledge and agree to this no-refund policy.

Limitation of Liability
5.1 Accuracy of Results: While Ella Genetics (PTY) Ltd will make reasonable efforts to ensure the accuracy of the genetic testing results, we do not guarantee the accuracy or completeness of the results. Genetic testing involves inherent limitations and uncertainties.

5.2 No Responsibility for False Information: Ella Genetics (PTY) Ltd does not assume responsibility for any information provided by you that is false, inaccurate, or misleading. It is your responsibility to ensure the accuracy and integrity of the information provided.

5.3 Indirect Damages: To the maximum extent permitted by law, Ella Genetics (PTY) Ltd will not be liable for any indirect, incidental, consequential, or punitive damages arising out of or relating to the genetic testing services or the use of the testing results.

Governing Law and Jurisdiction
These terms and conditions shall be governed by and construed by the laws of South Africa. Any disputes arising from these terms and conditions or the genetic testing services shall be subject to the exclusive jurisdiction of the courts of South Africa.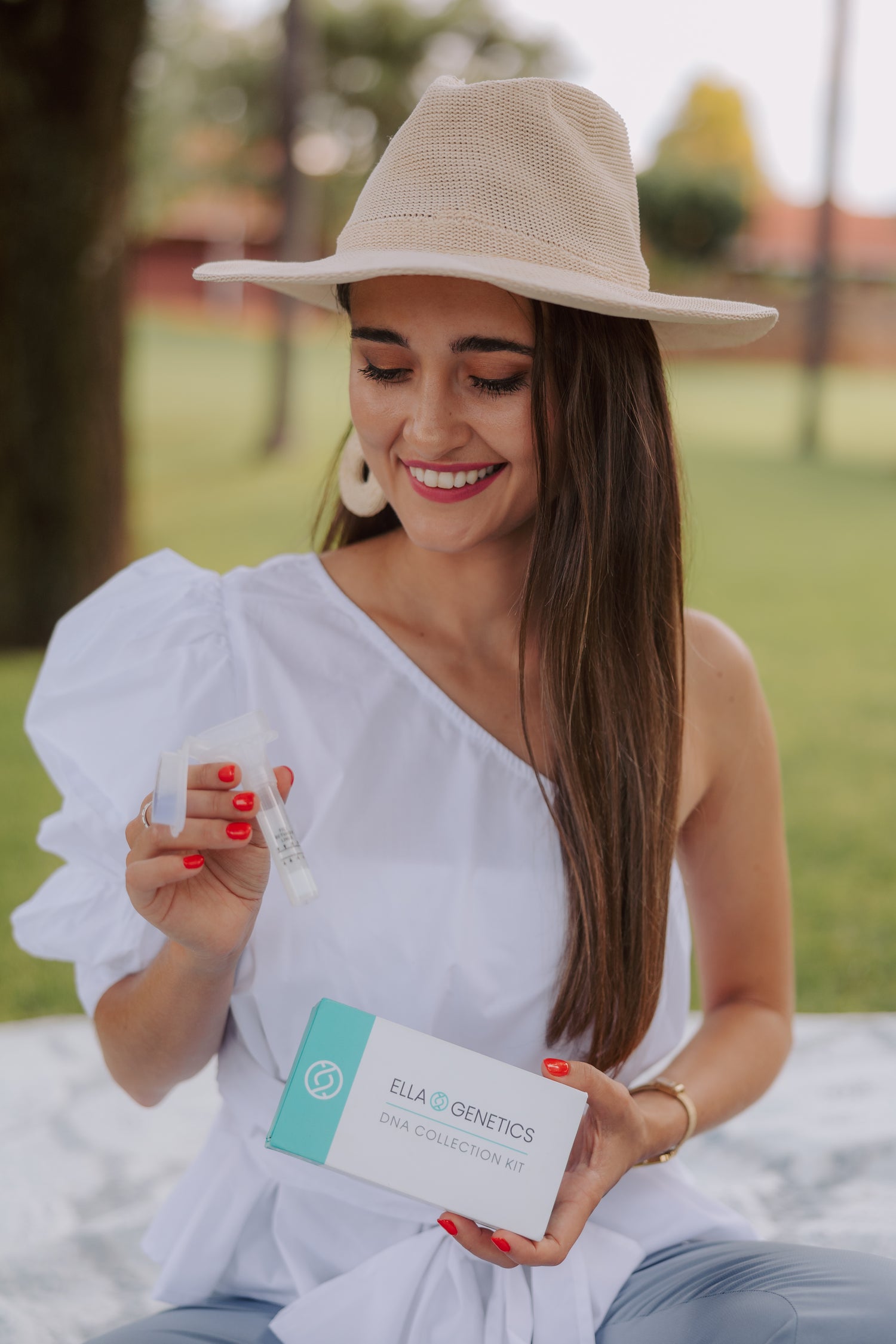 about ella genetics
We are dedicated to joining you on your journey to understand your DNA.
We strive to deliver personalised genetic information that can empower you to make informed decisions about your health and well-being.
Our DNA testing services cover a wide range of areas, including ancestry, health risk assessments, genetic traits, and more. Whether you're interested in exploring your genetic heritage, gaining insights into your health risks, or simply curious about your DNA makeup, we have a test that's right for you.
Test My DNA
you might have seen us on